As a healthcare tech company on a mission to modernize PPE management, AmorSui hired OpenHuddle to build and advertise its brand to medical and dental professionals. Since it has always been our mission to provide strategic media campaigns in the healthcare industry, this was the perfect project for us.
Opportunity / Challenge
OpenHuddle started by crafting a brand identity and the accompanying messaging to communicate with customers. The team then used the brand identity to build an e-commerce website for AmorSui to sell their PPE products directly to the users.Based on a low level of awareness, a media campaign was designed in conjunction with the website which included email marketing, search, shopping and retargeting ads.
Result / Feedback
This resulted in a reimagined touchless PPE purchasing experience where AmorSui's complete digital process aligns with modern healthcare.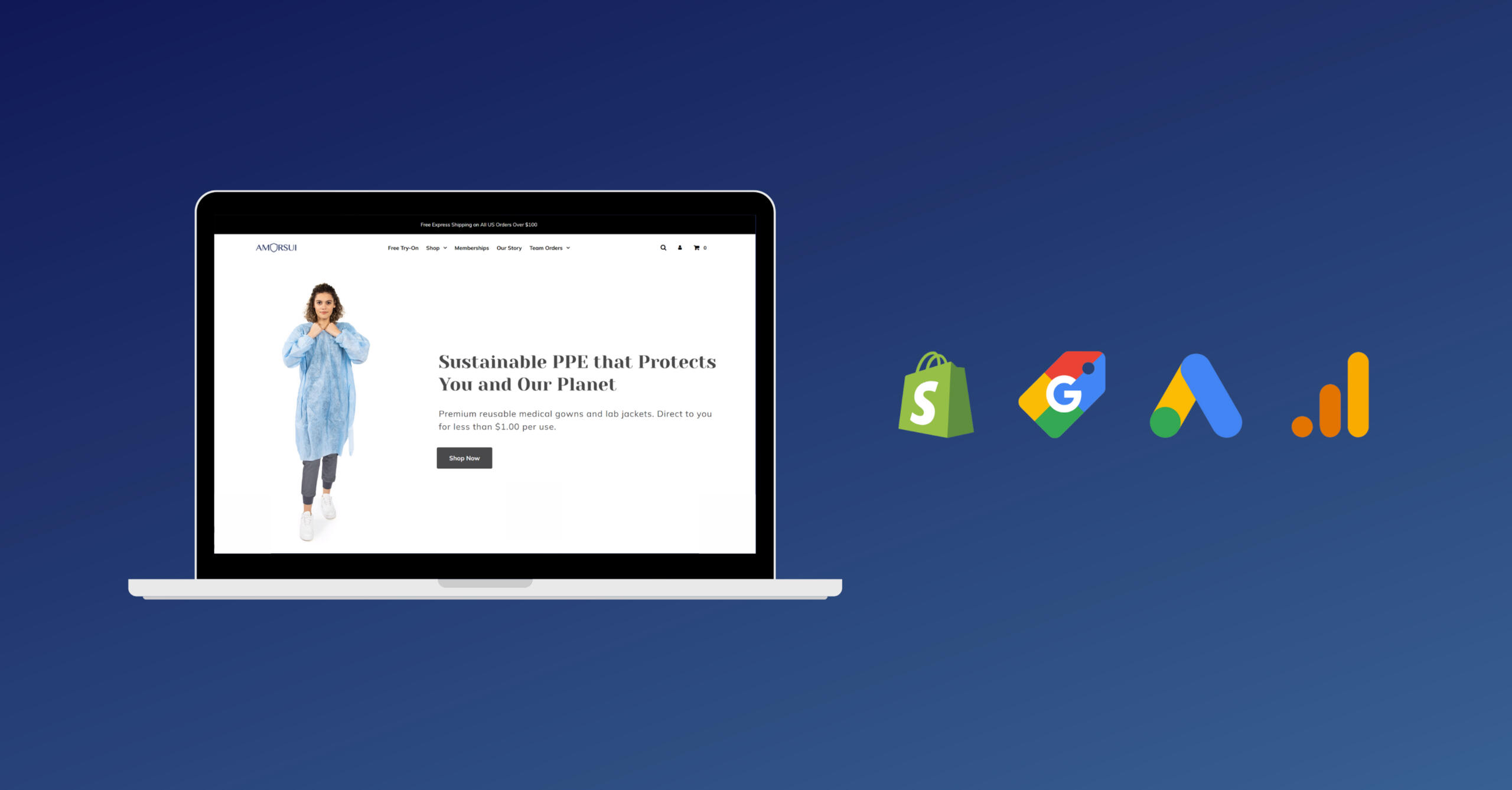 "Innovative Professional Safeware" Brand Identity

www.amorsui.com E-Commerce Website Redesign

18K Healthcare Professionals Reached Monthly

↑ 129% Year-Over-Year Website Sessions
"They're very good at coming up with strategies and offering solutions.""Overall, we're very satisfied with their work. Although we've gone through some unexpected challenges, they've always put all of their energy into the tasks."— Beau Wangtrakuldee, Founder & CEO of AmorSui
We couldn't have asked for a better company with an even better mission to work alongside. Seeing AmorSui grow from a small idea into a real brand helping others is so rewarding for both teams. If you need healthcare PPE please check out AmorSui's awesome line of products. For a detailed read about this project, check out our Clutch profile.
Reference:
OpenHuddle Clutch Review From AmorSui, Website Dev & Google Ads for D2C E-Commerce Company, May 1, 2022 (Review)
From client to agency to somewhere in the middle, we bring the best of both worlds
Get in touch with us to find out how OpenHuddle can provide you more tailored media solutions based on a better understanding of your healthcare marketing plans.

1 Washington Street # 1010
Boston, MA, 02108
(617) 775-1957
© OpenHuddle. All rights reserved.
Thank you for getting in touch!
We appreciate you contacting OpenHuddle.
I will make sure to personally get back to you within the next 24 hours. If urgent, please call me at 617-775-1957.
Phil